Biography and Credentials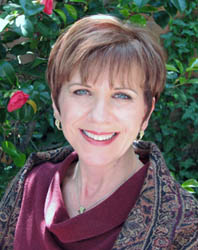 Cynthia McDonald, Ph.D., CMHT, draws on her personal experience in navigating various life transitions as well as her extensive professional education and background to assist you in making the most out of the changes you are facing. Cynthia's personal familiarity with health challenges, career changes, loss, spiritual transitions, lifestyle habits, and stages of life make her a compassionate and experienced guide for individuals facing life transitions. Also, her experience in business, research, and teaching make her a valuable ally and consultant for organizations seeking to develop integrated healthcare programs that serve their patients and / or communities.
Credentials:
A Ph.D. in Transpersonal Psychology from the Institute of Transpersonal Psychology with a certificate in Transpersonal Education and Research, 2009.
A Masters in Psychology from the Institute of Transpersonal Psychology, 2008.
A Bachelor of Arts in Transpersonal Psychology from Burlington College, Vermont with a focus in mind-body medicine, 2005.
Certified in Hypnotherapy, 2008.
Certified in Advanced Hypnotherapy, 2009.
Certified in Clinical Hypnotherapy, 2009.
Certified in Medical Hypnotherapy, 2009.
Completion of the Mind-Body-Spirit Professional Training and the Advanced Training Program from the Center for Mind-Body Medicine, 2004.
Instructor, practitioner, and researcher of Transformative Living Practices.
Over 15 years of combined experience in hypnotherapy, peer and pastoral counseling, mentoring, teaching, and facilitating personal growth groups.
Over 30 years of business experience including marketing, strategic planning, program development, executive coaching, and management.
Over 400 hours of training in hypnosis, mind-body skills, and Transformative Living Practices.
Professional Associations:
American Psychological Association (APA)
Society for Clinical & Experimental Hypnosis (SCEH)
Society of Psychological Hypnosis, Division of APA
Division of Health Psychology, APA
American Association of Professional Hypnotherapists
"Dr. Cynthia truly listens and provides thoughtful questions that get to the heart of the issue. She develops a customized approach and works with me patiently...She gently, powerfully, and efficiently helps you move through issues. She is a true healer. I would recommend Dr. McDonald to anyone."
- CMEGH, N. CA
> more