Exploring Life Meaning and Purpose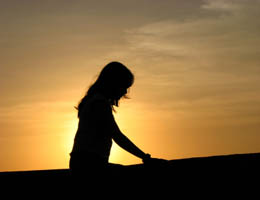 Finding life meaning and purpose is an individual journey that often starts with a major life change such as surviving an accident, experiencing personal loss, or surviving a life-threatening medical diagnosis. What was once considered "normal" prior to the event is no longer the case causing questions about life meaning and purpose to abound until a "new normal" is created. The search for life meaning and purpose can be a general feeling of discontent, loss of faith in one's chosen spiritual tradition, or a sense that something greater and bigger exists, but feeling disconnected from it.
Transformative Living uses a set of tools and processes called Transformative Living Practices (TLP) to help you explore life meaning and purpose and assist you in creating that "new normal". For example, research indicated that TLP helped women with breast cancer in the following areas:
Self acceptance
Body image
Interpersonal relationships
Reassessment of values and priorities
Spirituality and/or life meaning and purpose
Through workshops and/or individual sessions, TLP can help you focus on finding meaning in everyday occurrences that reconnect you to your sense of inner wisdom, peace, and joy. It also provides you with tools and processes that will help you to thrive with meaning and purpose in the midst of any change life may bring.
"Transformative Living Practices really helped me to understand myself a lot more, to accept myself, to just take a step back and kind of relax a little bit more. I think just maybe accepting myself for who I am and that I'm doing the best I can to improve."
- Carrie
> more